The Meerkat's mini form factor accommodates a wide swath of use cases. Would you use it in the house? Would you use it with a mouse? Would you use it on a research vessel to collect data from your deep sea submarine? We would too.
Launch into Learning with out-of-this-world Meerkat from System76. Discoveries await!
Tiny elegance.
Diminutive and unassuming, Meerkat adorns your desk without consuming it.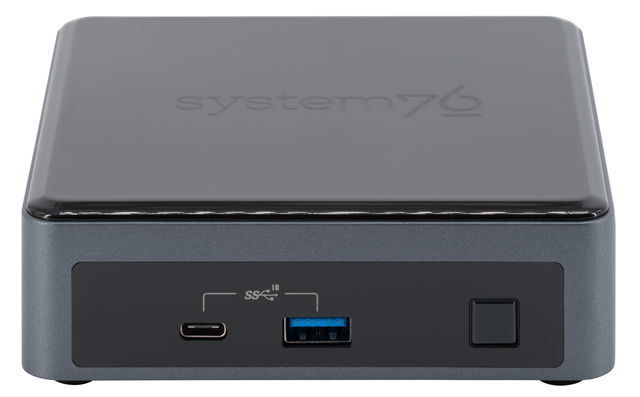 Up and running in a snap.
Meerkat is so easy to set up and use that you'll be on the Internet in less than 10 minutes. Simply plug in your keyboard, mouse, and monitor.
Small but fierce
Edit movies and photos, play music, check email, and surf the web on dual high definition displays. Meerkat is your multitasking dream come true.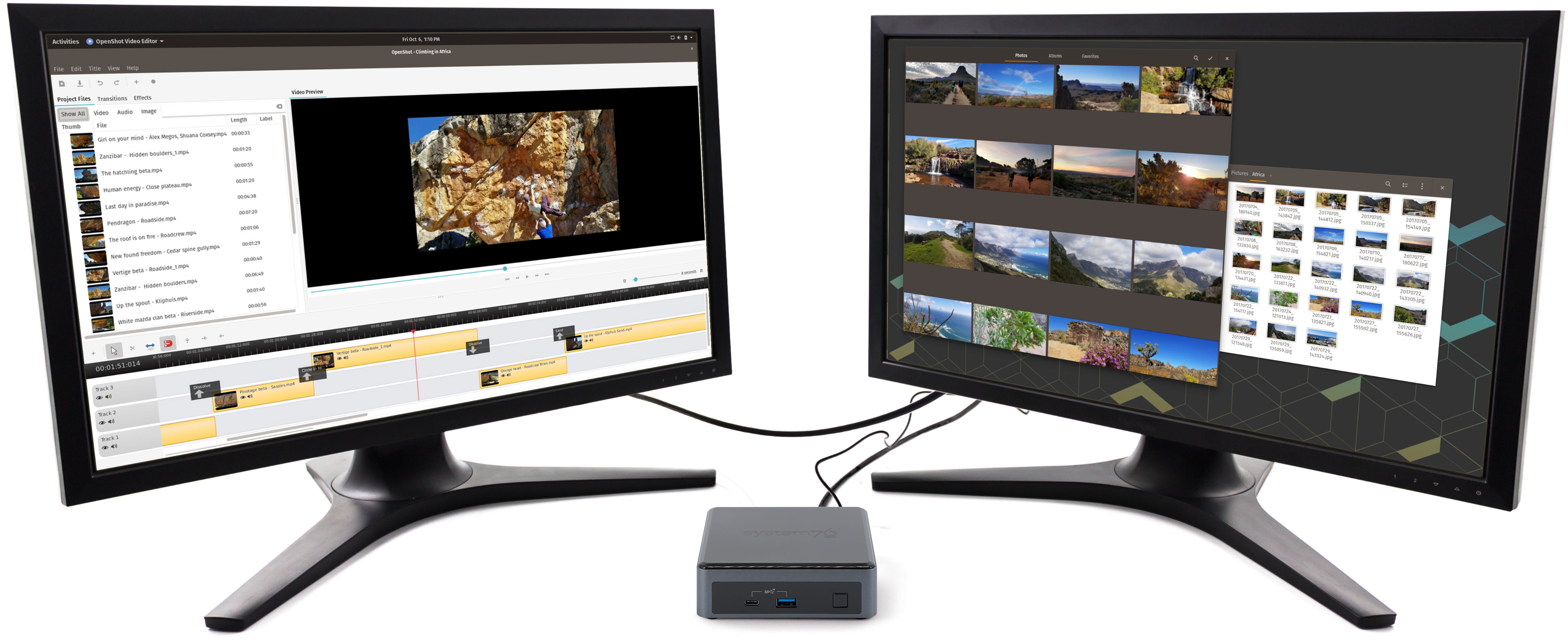 Optimize for small size or max storage.
The short option eschews the 2.5″ drive bay to improve space management, while the tall option packs up to 8 TB more storage into only half an inch of extra height.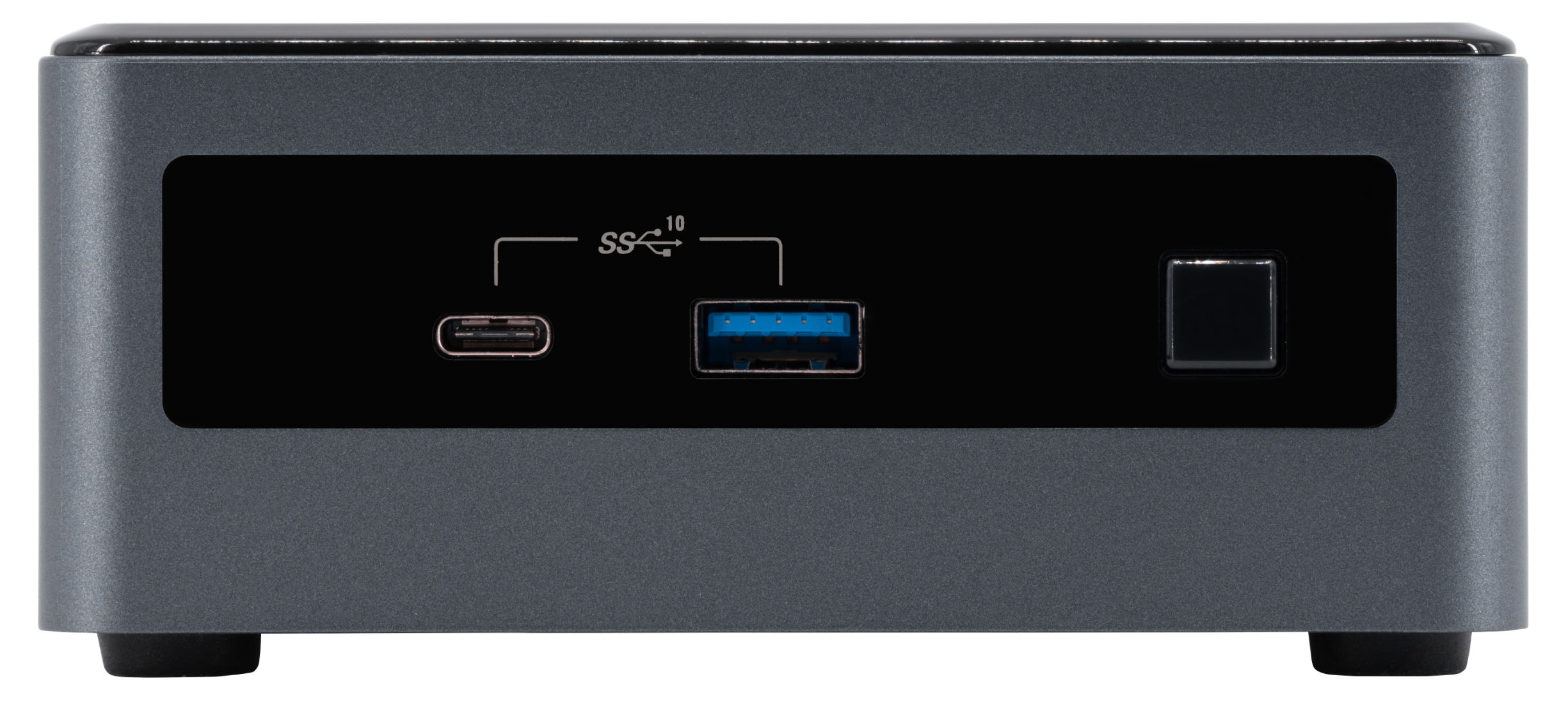 One box. Thousands of possibilities.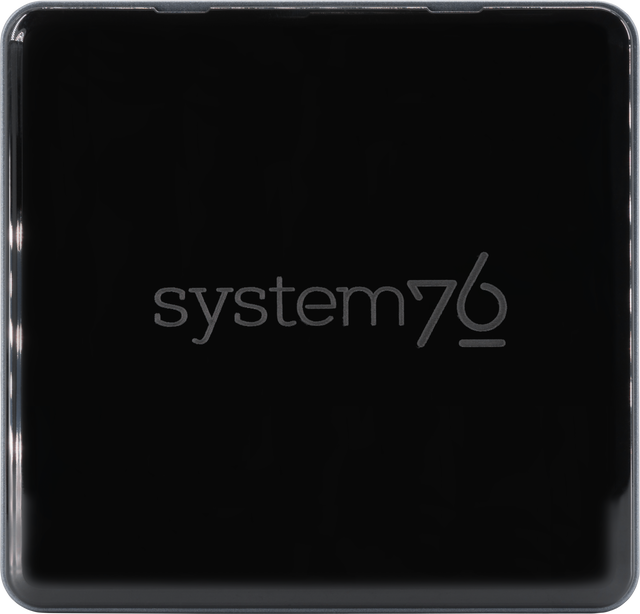 Mini server. The Meerkat's storage, performance, and power efficiency are the perfect combination for a home or SMB server.
Steam on your TV. With its tiny footprint, sleek look, and HDMI output, Meerkat is the perfect Steam in-home streaming client.
Media center. Complete with fast WiFi and gigabit Ethernet, Meerkat is the ideal platform to build your personal media center. Up to 16 TB of storage provides space for all of your entertainment content.
Work from home. Reduce clutter with Meerkat's 4" form factor. Mount your Meerkat to your monitor for the most desk space you've had in years.
A maker's dream. Inexpensive, small, and powerful, Meerkat is a box made for tinkerers. Connect your Arduino or Raspberry Pi and start shaping tomorrow.

Fits anywhere.
Save even more space. Meerkat mounts to VESA compatible monitors and includes the necessary hardware.
Ports




Tech Specs
Operating System

Pop!_OS 21.04 (64-bit), Pop!_OS 20.04 LTS (64-bit), or Ubuntu 20.04 LTS (64-bit)

Processor

10th gen Intel® Core™

i3-10110U: 2.10 up to 4.10 GHz - 4 MB Cache - 2 Cores - 4 Threads

i5-10210U: 1.60 up to 4.20 GHz - 6 MB Cache - 4 Cores - 8 Threads

i7-10710U: 1.1 up to 4.7 GHz - 12 MB Cache - 6 Cores - 12 Threads

Graphics

Intel® UHD Graphics

Memory

Up to 64 GB Dual Channel DDR4 at 2666 MHz

Storage

Short: M.2 SSD up to 8 TB

Tall: M.2 SSD, 2.5″ drive up to 4 TB

Expansion

Front: USB Type-C, USB 3.1 Type-A

Rear: 2× USB 3.1 Type-A, 1 x USB 3.1 Gen 2 / Thunderbolt™ 3 (Type C)

Side: SDXC slot

Networking

Gigabit Ethernet, Intel® Wifi 6, Bluetooth

Video Ports

HDMI, 1 x DisplayPort (1.3) over USB 3.1 Type C

Audio

7.1 channel (via HDMI, USB Type-C)

Power Supply

19V, 120W Power Adapter

Security

Kensington® Lock

Dimensions

Height × Width × Depth

Short: 1.42″ × 4.61″ × 4.41″ (36 × 117 × 112mm)

Tall: 2.01″ × 4.61″ × 4.41″ (51 × 117 × 112mm)

Model

meer5