Thelio
Thelio personalizes your experience with a variety of real wood grain colors, as well as a large selection of components to suit your needs.
Extreme Versatility
AMD Ryzen CPUs
Up to 64GB of Memory
Up to 48TB of Storage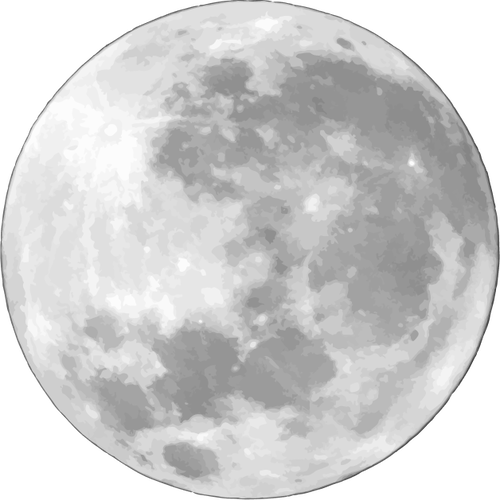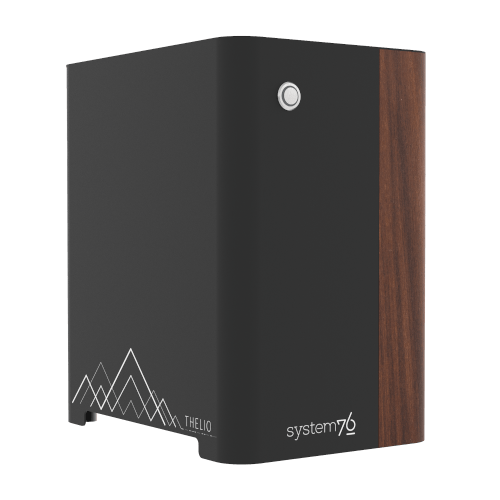 Extreme Versatility
AMD Ryzen CPUs
Up to 64GB of Memory
Up to 48TB of Storage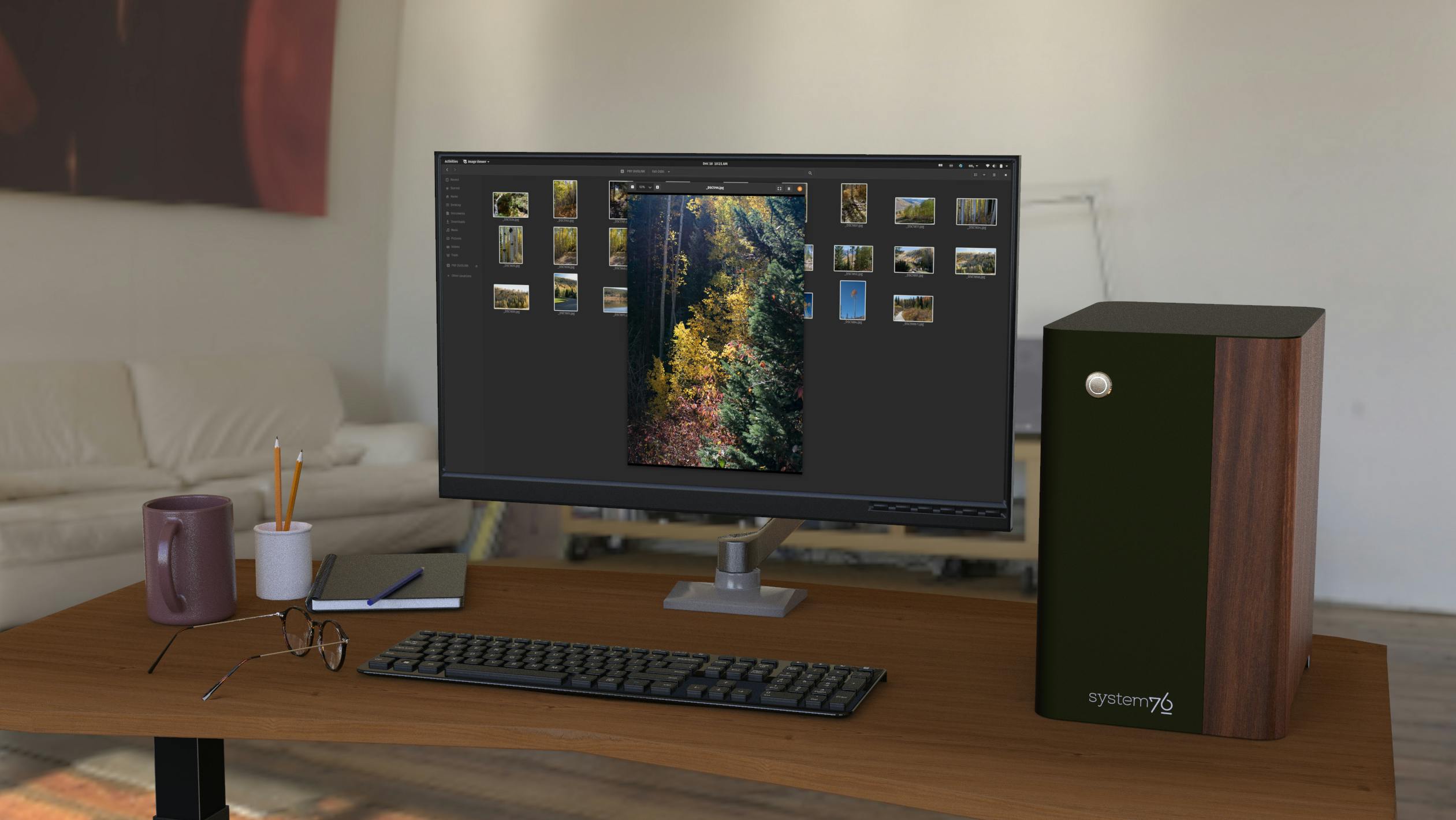 Compact Performance
Thelio occupies about as much desk space as a sheet of paper. Its small size makes room for more notes, contraptions, inspirations, and new ideas. The upgradeable interior, on the other hand, gives you room to grow.
The Family Desktop
Elevate your skills with a reliable system that keeps out of your way. Teach your kids the ins and outs of open source software. Hand the keyboard to Grandma so she can checkmate robots like a sage. Thelio is easy to use, for both everyday users and budding engineers.
Host Virtual Game Nights
Fire up Steam or Lutris for access to thousands of multi-player games. Save Earth, win the crown, or cast Uncle Dave out into the void. He was acting awfully suspicious at lunch.
Grow your STEM Career
Learn a new programming language or expand the magic you're capable of making. Vast software repositories and efficiency tools help you perfect your craft in record time.
Make it your own
Create the best system to set yourself up for success. Customize Thelio to fit your needs with a wide variety of component options across the board.
AMD
5000 Series Ryzen CPUs
ECC Memory for better data integrity
1 GbE Ethernet
Fast Wi-Fi 6
Up to 48TB of Storage
PCIe Gen 4.0 Storage and Graphics support
USB-C
Easy Serviceability
Thelio desktops are designed to provide easy access to your motherboard for upgrades and repairs. Slip in drives, add memory, and upgrade graphics cards at will with our open hardware design.
360° Accessibility
Unscrew the lid and access everything in the system. No obstructive wires, no loose parts.
Pre-Wired for Upgrades
Any wires you'll ever need are already provided inside the system. To level up your graphics power, simply plug in your new GPU and fire up your game library.
Easy Storage Expansion
The screw bay on the top bar houses enough screws to install the maximum number of 2.5" storage SSDs. Hot swappable drives slide in and out of the aluminum drive cage with ease.
HANDCRAFTED IN DENVER, CO
Rigid aluminum is cut, powder coated, and molded into a light, durable chassis. From the subtle mountainscape to the Solar System exhaust vent commemorating the UNIX Epoch, Thelio adds elegance and character to your desk. Personalize it with natural or stained wood veneer options.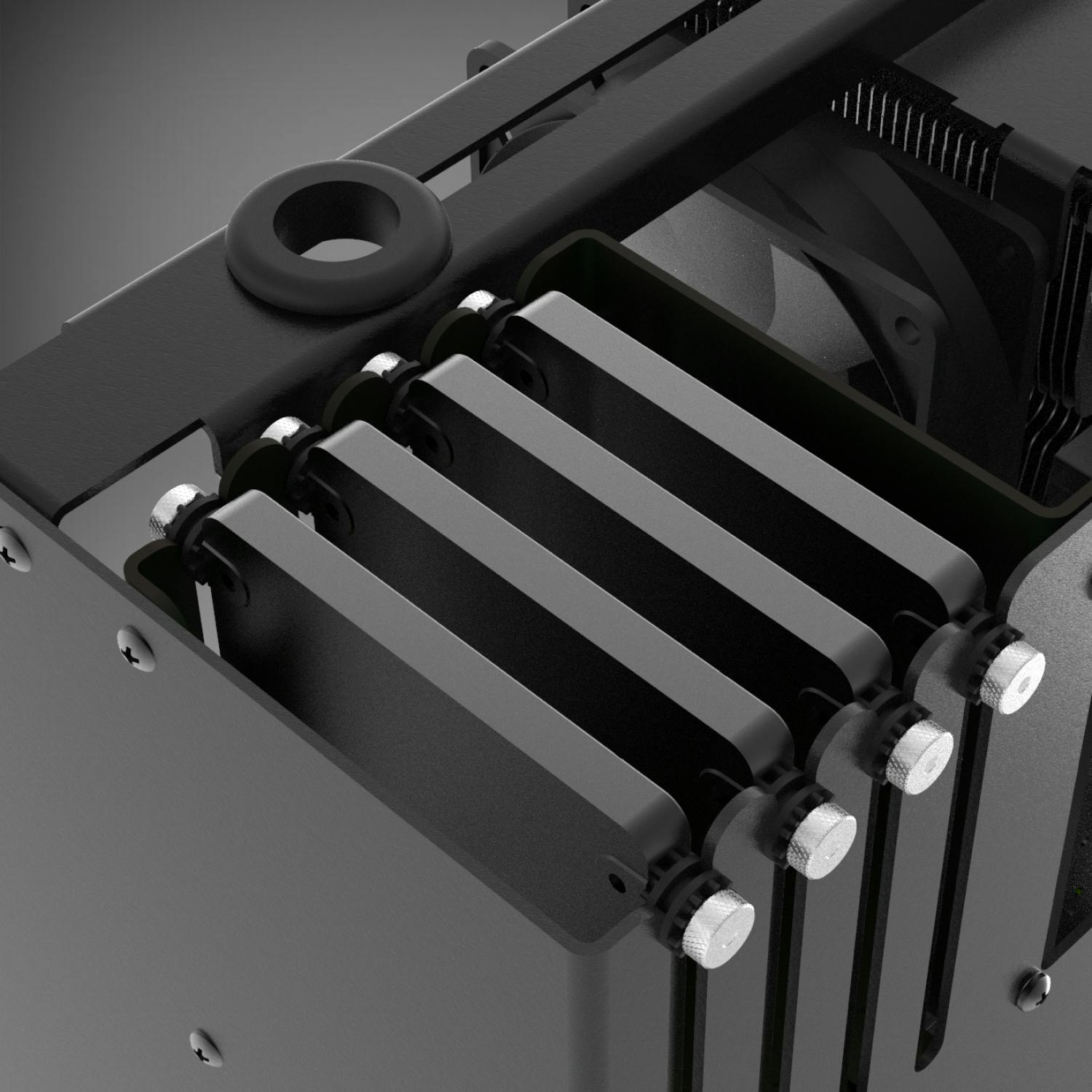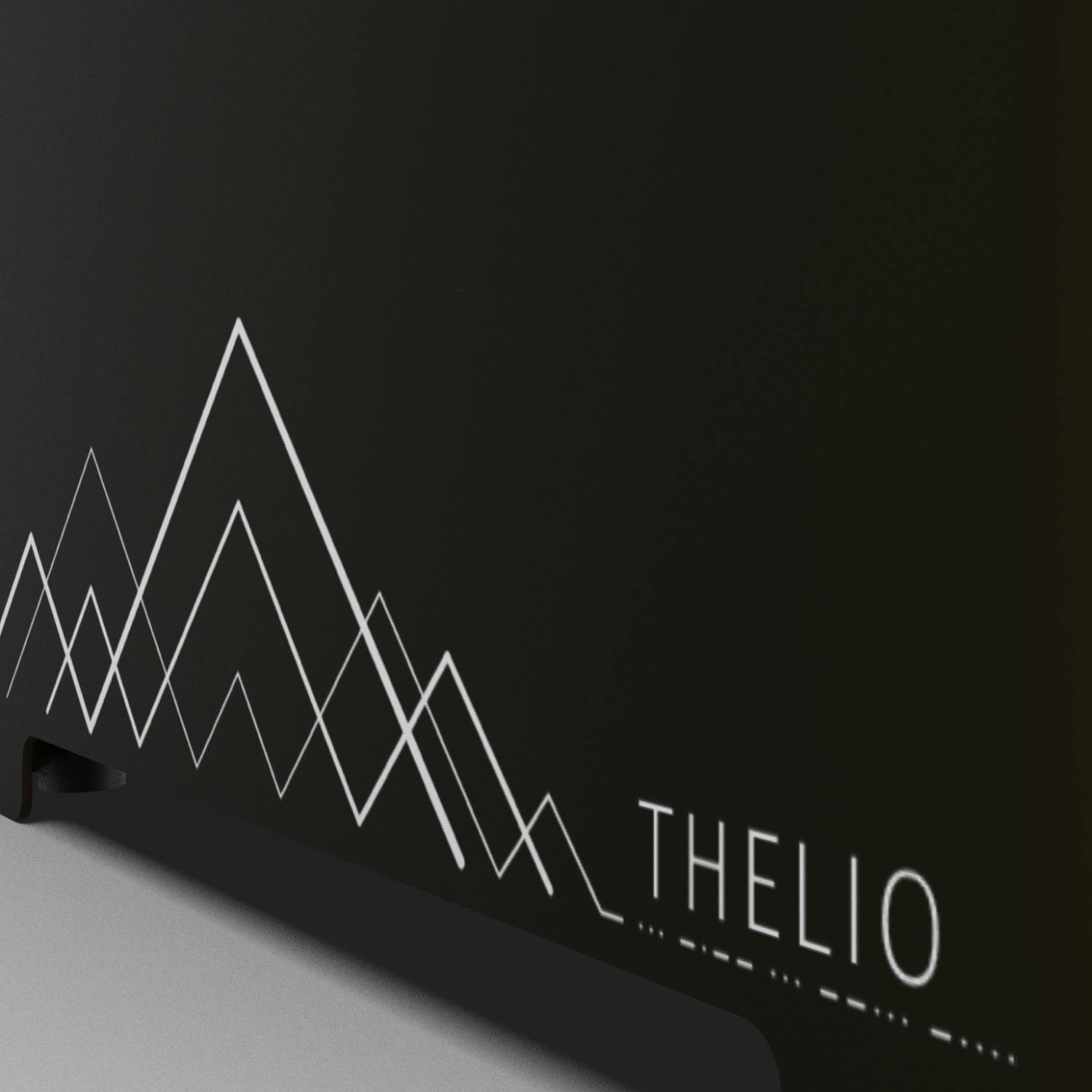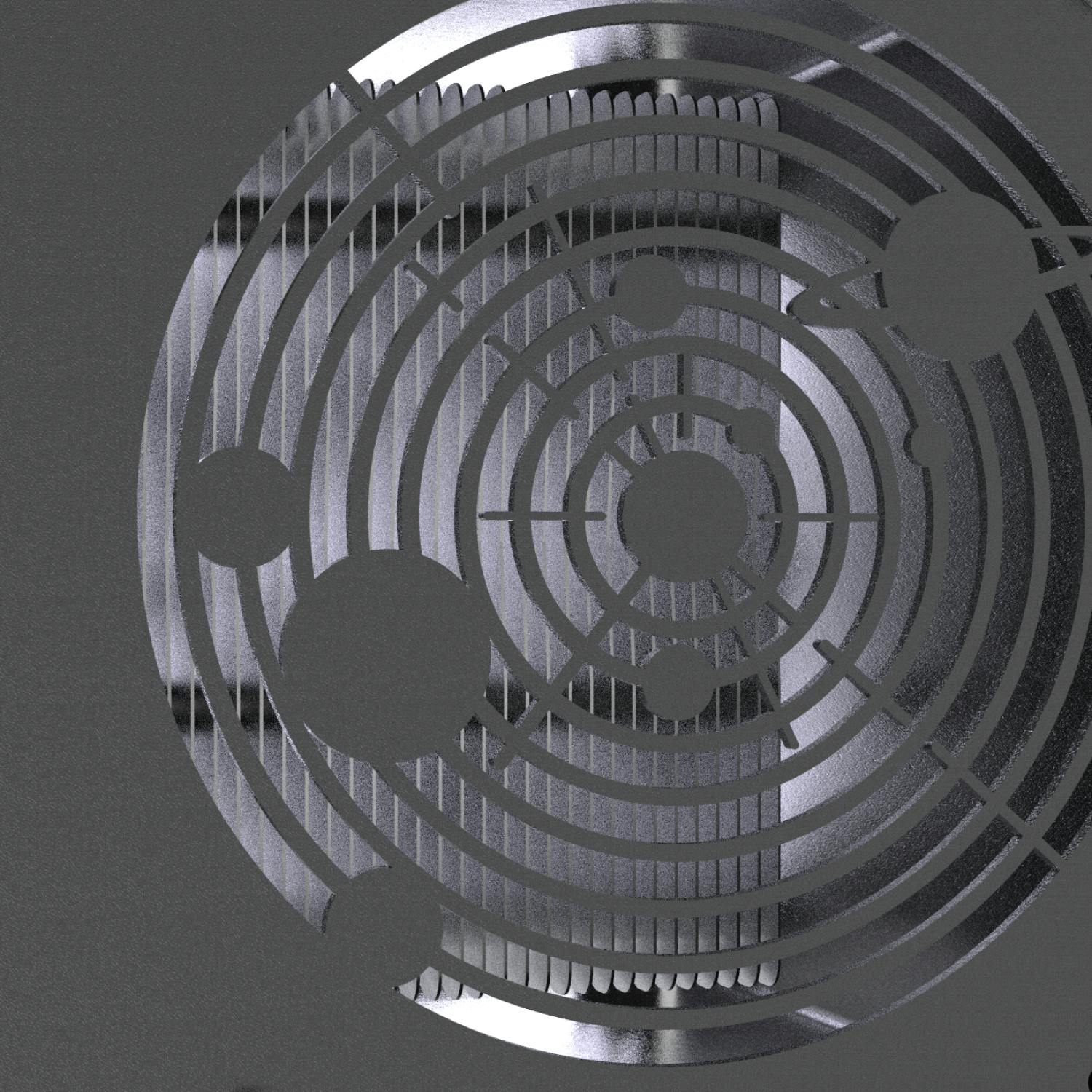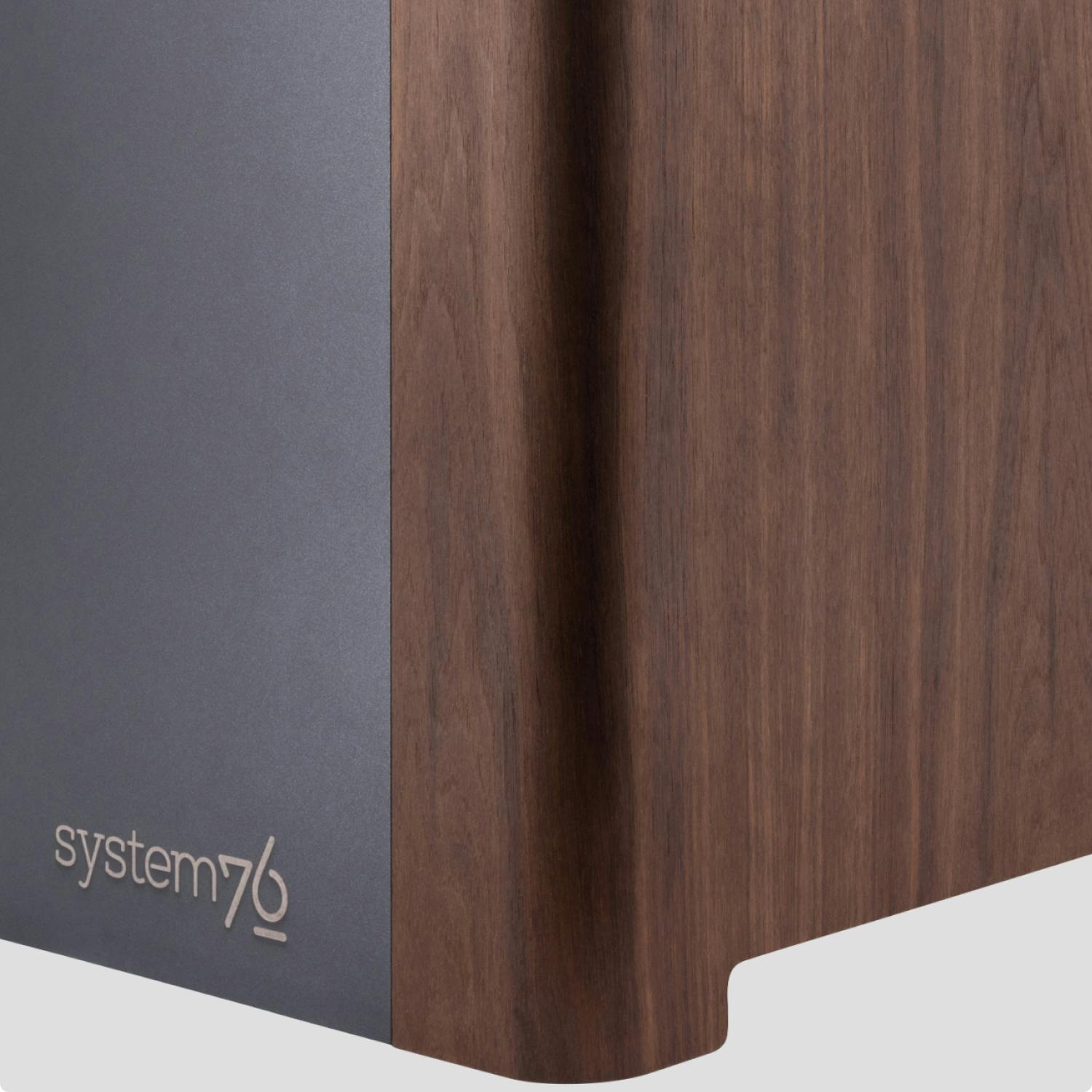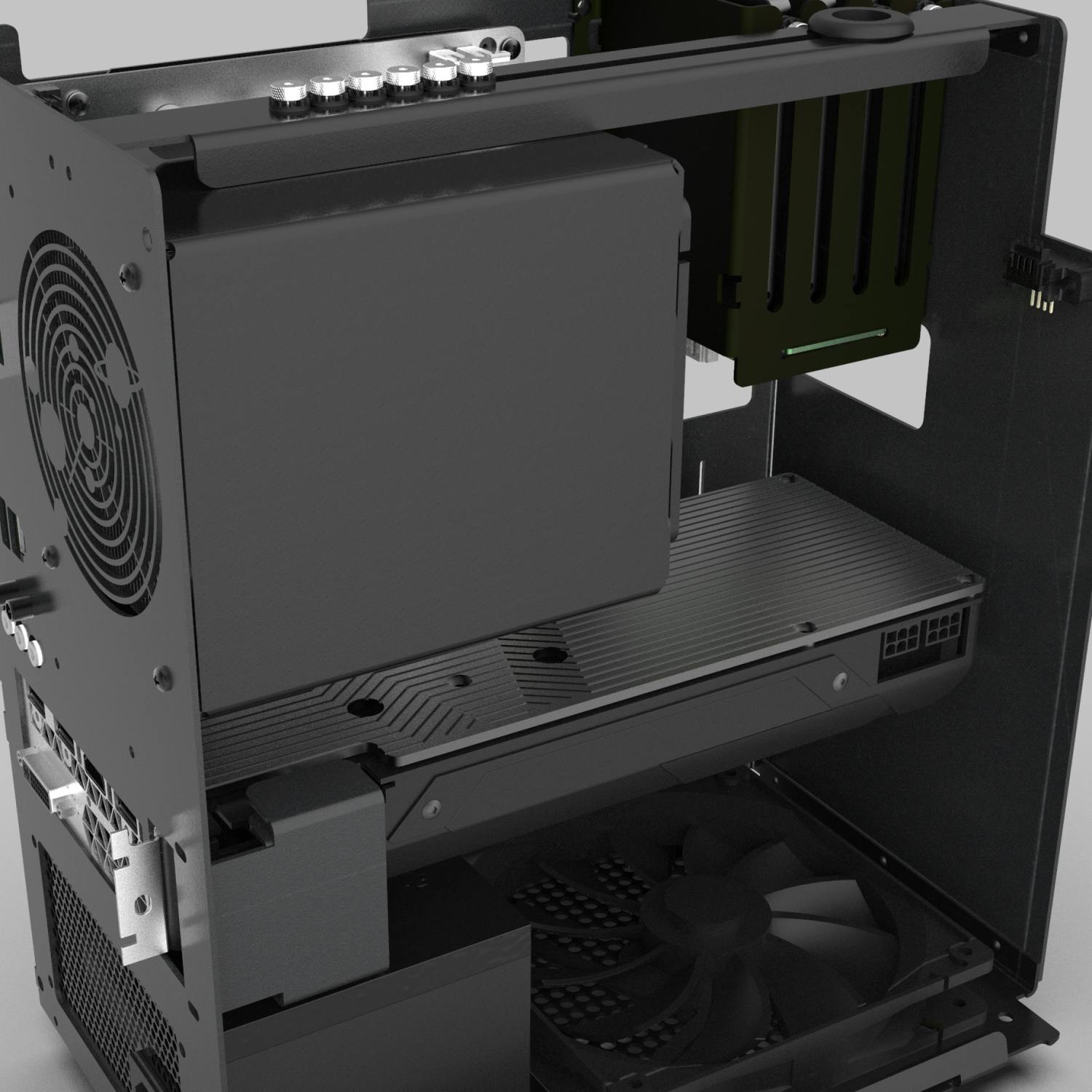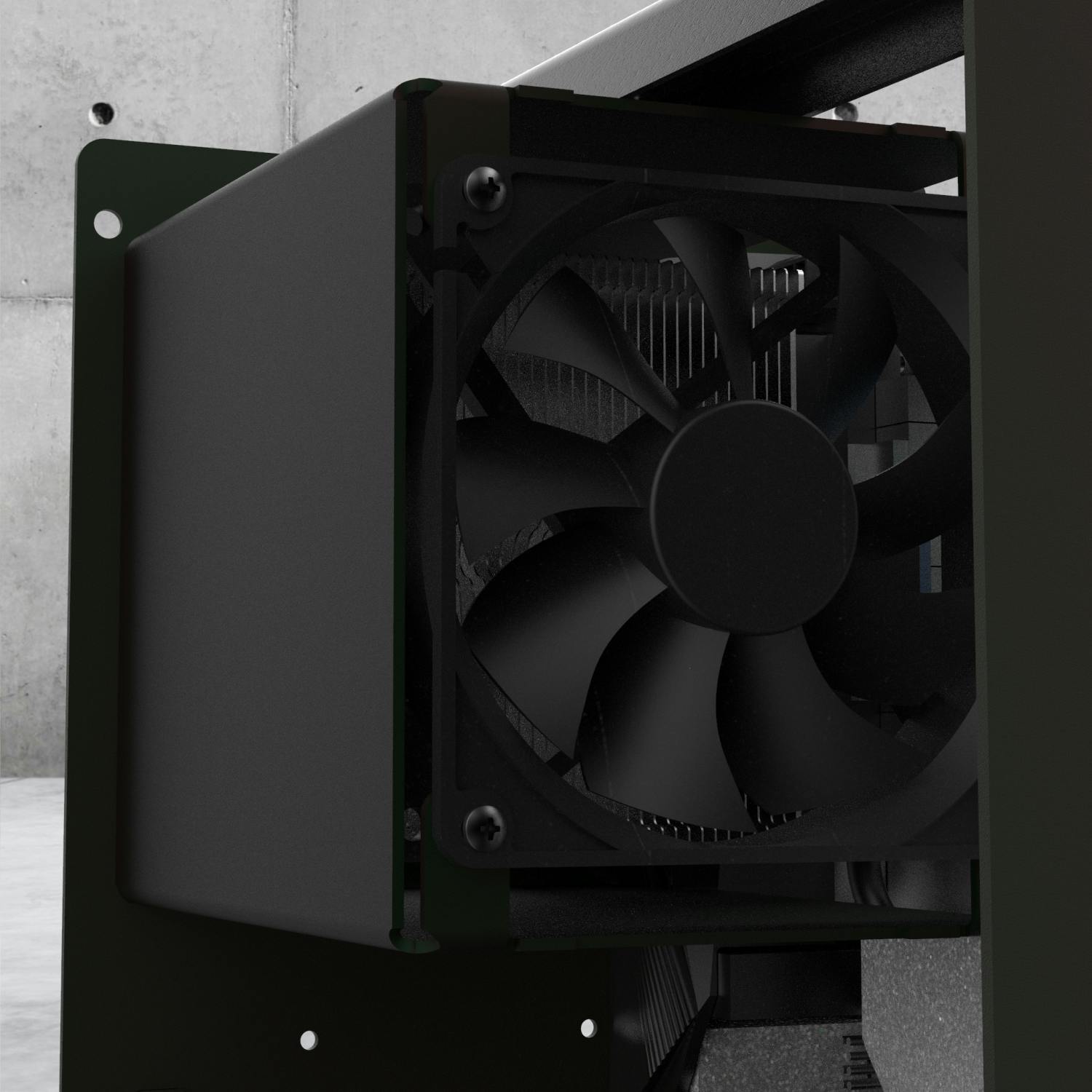 Add Ports with Launch Keyboard
Match your Thelio
Dual, high-speed USB-A and USB-C ports
Optimized for Pop!_OS
Fully configurable
Customizable colors and LEDs
Buy separately or add when configuring your Thelio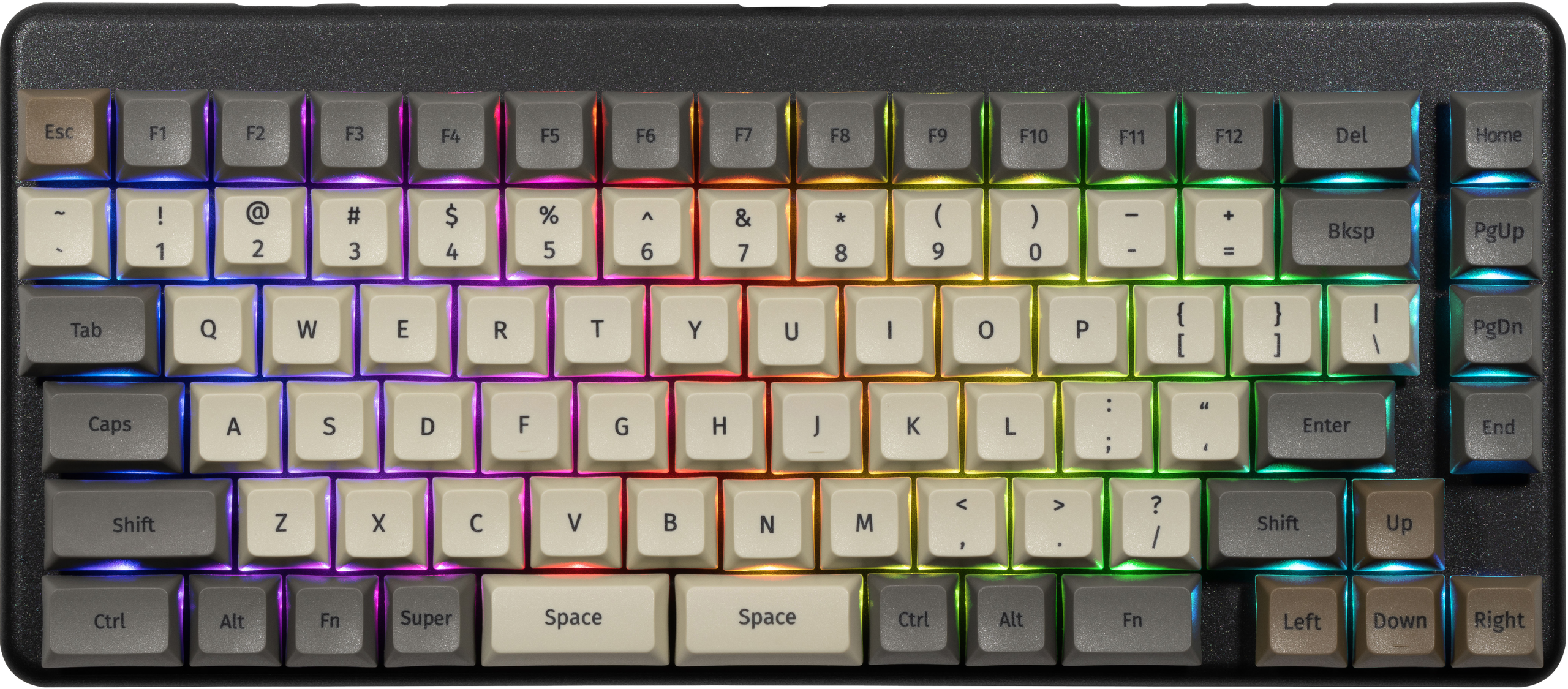 UNLEASH YOUR POTENTIAL ON POP!_OS
What could you accomplish at peak efficiency? Discover the perfect gift in the most remote corner of the web. Unlock all your achievements in record time. Deploy Javascript code, error-free.
Thelio pairs with Pop!_OS to keep you progressing at full speed, every step of the way. Auto-Tiling, Workspaces, and Keyboard Navigation accelerate your workflow with comprehensive shortcuts.
Tech Specs
Operating System

Pop!_OS 21.10 (64-bit), Pop!_OS 20.04 LTS (64-bit), or Ubuntu 20.04 LTS (64-bit)

Processor

4th Gen AMD® Ryzen™

Graphics

Integrated Radeon™ Graphics and/or NVIDIA® Graphics

Video Ports

Dependent on GPU selection:

Radeon™ Graphics: 1 × DisplayPort, 2 × HDMI

GT 710: Varies based on model

GTX 1650: 1 × DisplayPort, 1 × HDMI, 1 × DVI

RTX 3060: 3 × DisplayPort, 1 × HDMI

Radeon RX 6700 XT: 3 × DisplayPort, 1 × HDMI

RTX A4000: 4 × DisplayPort

Memory

Up to 64 GB Dual Channel ECC DDR4

Storage

Up to 48 TB, 2x M.2 PCIe Gen4 NVMe and 2.5″ SATA drives

Rear Ports

1x USB Type-C, with USB 3.2 Gen 2 support, 4x USB 3.2 Gen 1, 1x USB 3.2 Gen 2 Type-A (red), 1x RJ-45 port

Rear Audio

Mic Jack, Line in, Line Out

Networking

Gigabit Ethernet, built-in Wifi 6 (a/b/g/n/ac/ax) with Bluetooth

Power Supply

650W 80+ Certified (90% or greater power efficiency)

Dimensions

Height × Width × Depth

12.87″ × 8.15″ × 11.46″ (327 × 207 × 291mm)
Other Everyday Computing Options